Our Appointment System
What types of appointment do we offer?
Routine appointments
We have appointments that can be booked from 3 days in advance up to 4 weeks in advance. We will try where possible to offer patients an appointment with the clinician of their choice. In a number of cases it might be worth considering an appointment with a practice nurse rather than a doctor. Practice nurses are qualified to deal with many ailments and you may be seen more quickly. We also have clinical pharmacists based in the practice who can see patients for routine medication reviews and hypertension reviews. 
If you are booking a telephone appointment to speak to a clinician about a skin lesion/condition, please ring reception in advance of your appointment to request a link to send a photo.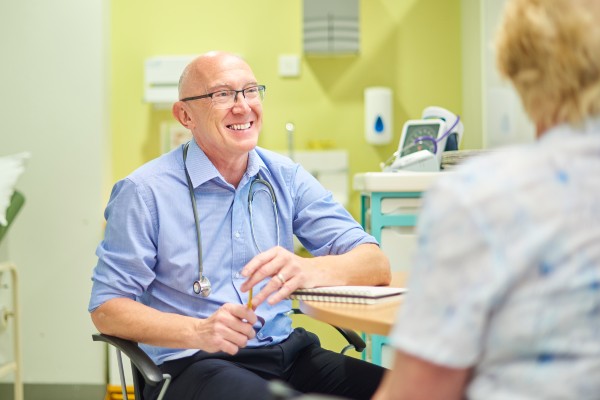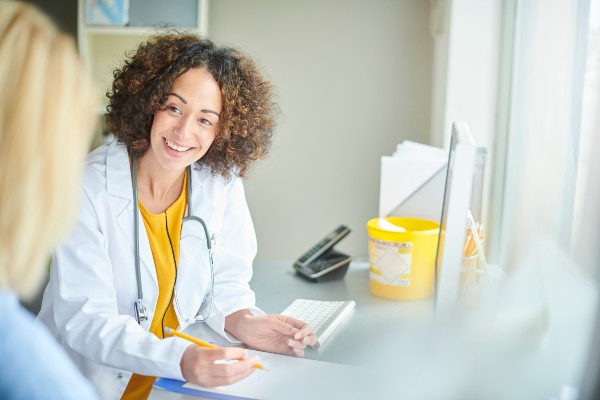 Urgent appointments
Patients requesting a same-day appointment or urgent assistance throughout the day will be offered a telephone call-back by the urgent care doctor or urgent care nurse. You will then be offered a face-to-face appointment, if needed, following your telephone assessment.  
When contacting the practice to make an appointment, the receptionist will ask you for details about the problem or need you have.  Any information that you can give is important as it helps us to direct you to the most appropriate clinician or service, and will always be treated in the strictest of confidence.
If you have already been speaking to a clinician regarding your problem, then it is much better to wait for a routine appointment with that same clinician, to get better continuity of care. The urgent care clinician will review the reason for your call and if they feel it can wait for a routine appointment, they will let you know.
Please do not book a telephone appointment when you are abroad.
Patient safety and the quality of care can be compromised when patients consult from abroad, hence insurance requires patients to be in the UK when they are advised or treated.
When are the appointments available?
We offer appointments from 8.30am in the morning, throughout the day, late evening appointments from 6.30pm and a Saturday morning surgery.  Please note that all of these routine appointments will need to be booked as we do not offer a walk-in service.
How can I book an appointment?
You can access an appointment by:
Telephone: our phone lines are open from 08:30-18:30 Monday to Friday
E-Consult: complete an E-Consult, if an appointment is required we will arrange one for you
What do I do in an emergency?
If you need us in an emergency during our opening hours please call us on 0117 949 7774
If you need help outside our usual opening hours, please dial 111 for the out of hours service. Calls to this number are free from both landline and mobile phones.
How long is an appointment?
All routine GP appointments are for 10 minutes. Practice nurse and pharmacist appointment times vary depending on the procedure or advice needed.
Can I talk to my GP or a nurse on the phone?
The surgery endeavours to provide daily telephone slots with GPs and nursing staff for routine, follow-up queries about existing problems.  The GP will call you back, and will leave a message if he/she cannot reach you on the provided number.  Please let us know if you do not want a message to be left.
What happens if I miss a call from the GP?
The GP will try to contact you twice on the number you provide and will leave a message if he/she cannot reach you.  Please let us know if you do not want a message to be left. Please endeavour to make yourself available and keep your line free to ensure you receive your call.  We may use mobile phone numbers so please be aware that you may not recognise the mobile number which appears on your phone.
Do you have a Language Interpreting Service?
Yes, we do. Please try to book a double appointment in advance in order to be able to use this. Sometimes it can be better than having a family member present to interpret as it allows a more private conversation between patient and GP.
Will you remind me about my appointment?
Yes, we send text reminders for appointments. You can now register to receive information by text message on your phone regarding appointments and health care. 
If you wish to register for this messaging service please fill out the consent form.
What happens if I can't make my appointment?
If you cannot attend an appointment for any reason please inform us as soon as possible so that this appointment can be offered to someone else.  We lose a lot of appointments each week due to people not attending.
What if I need to be examined during my appointment?
You have the option of having an impartial observer (a chaperone) present during an examination.  Further information is available within our Chaperone Policy.