Chaperone Policy
This policy is designed to protect both patients and staff. All Health Care Professionals employed by and working at Gloucester Road Medical Centre have been made aware of and are encouraged to follow this policy. 

This policy is advertised on our GRMC website and is referred to in the patient handbook given to all new patients when they register. Patients are made aware they can ask for a chaperone at any time through notices displayed in our waiting room, treatment rooms and GP consulting rooms.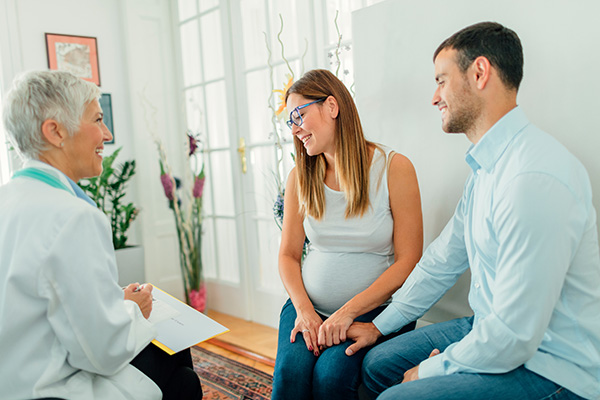 Introduction
All medical consultations, examinations and investigations are potentially distressing for patients. Patients can find examinations, investigations or photography involving the breasts, genitalia or rectum particularly intrusive. Patients may feel vulnerable during any  examination when it is necessary to touch or even be close to the patient, consultations involving dimmed lights, or when patients have to undress. Clinicians need to be aware of cultural values which may influence a patient's vulnerability. 
The intimate nature of Medical and Nursing examinations, if not practised in a sensitive and respectful manner, can lead to misinterpretation and the potential for allegations by the patient of assault against the Health Care Professional. 
It is therefore to protect both patients and Health Care Professionals that we offer the patient the option of having an impartial observer (a chaperone) present wherever possible. This applies whether or not the patient is the same gender as the clinician. 
Who can be a chaperone?
The chaperone could be a friend relative or carer, but if these are not available, or not acceptable to the patient the clinician can arrange for a member of staff to assist. It is important to be aware that a relative or a friend may not be an impartial observer, especially for children or young people, and a chaperone should be offered.  This person would normally be a trained nurse or a member of the reception staff who has received chaperone training and is aware of the role and responsibilities. 
Role of the chaperone
To prove the patient with physical and emotional support and reassurance, and to respect the patient's dignity and confidentiality.
To reassure the patient if they show signs of  distress or discomfort.
To be familiar with the procedures involved in a  routine intimate examination and be prepared to intervene if the examination appears to be inappropriate or the patient appears to be distressed. 
To stay for the whole examination and be to see what the doctor is doing.
To be prepared to raise concerns if they are  concerned about the doctor's behaviour or  actions.
Provide protection for the healthcare professional from potentially abusive patients. 
Special circumstances
Children under the age of 16 should not be examined without a responsible adult present.
Patients under the influence of drugs or alcohol should not be examined without a chaperone.
Patients who not have English as their first language should be offered an interpreter who can act as a chaperone.
An assessment of capacity to consent needs to be made for all patients. Where this is in doubt for any reason, such as patients learning difficulties or cognitive problems or difficulty communicating, a formal assessment needs to be made. (See assessment of capacity in GRMC Adult safeguarding policy). If the patient does not have the capacity to consent a decision to examine needs to be made on a best interest basis, a formal chaperone needs to be present and all decisions and names of persons involved needs to be fully documented in the patient's records. 
Home visits. If no suitable chaperone is present, and the medical problem is not urgent, the patient must be offered the opportunity to be examined at a future date when a chaperone is available, either at home or at the surgery if suitable transport can be arranged.  
Emergency situations. It is acceptable for clinicians to perform intimate examinations without a chaperone if the situation is an emergency or life threatening, speed is essential in the treatment of the patient, and the patient's condition means they are unable to give consent. This should be recorded in the patient's notes or electronic record.
Process for providing a chaperone
Once the Health Care Professional has decided that an intimate examination is necessary, or that patient or clinician factors make a chaperone advisable for a routine examination, the clinician must first explain to the patient why such an examination is necessary and give the patient an opportunity to ask questions.
Explain what the examination will involve, in a way the patient can understand, so that the patient has a clear idea of what to expect, including any pain or discomfort.
Assess the patient's capacity to consent to the examination.
Obtain consent and record that consent has been given.
Offer the patient a chaperone and document the name of the chaperone if used.
If there are no suitable chaperones available the clinician must decide whether to proceed, if the examination is urgent, or whether to rebook a further appointment for examination, and document the reasons for that decision.
If the patient declines a chaperone the clinician must decide whether to proceed, if the examination is urgent, or whether to rebook a further appointment for examination, and document the reasons for the decision.
Monitoring
From time to time where appropriate we can monitor adherence to this policy thorough feedback questionnaires and audit to establish patient and staff awareness of the policy, the application of the policy, and the quality of recording of decisions and of names of chaperones in the medical records. 
This policy has been written with reference to 
Cambridge University NHS trust policy document 'Chaperones; Requirements for use of chaperones'