Nurses Win Southwest Nursing Award
A big congratulations to Victoria and Alison, two of our nurses, who have jointly won a Southwest Nursing Award in the Community General Practice category.
This is in recognition of their work with patients with long term conditions, specifically management of diabetes in the community and working with learning disability patients.
Well done both!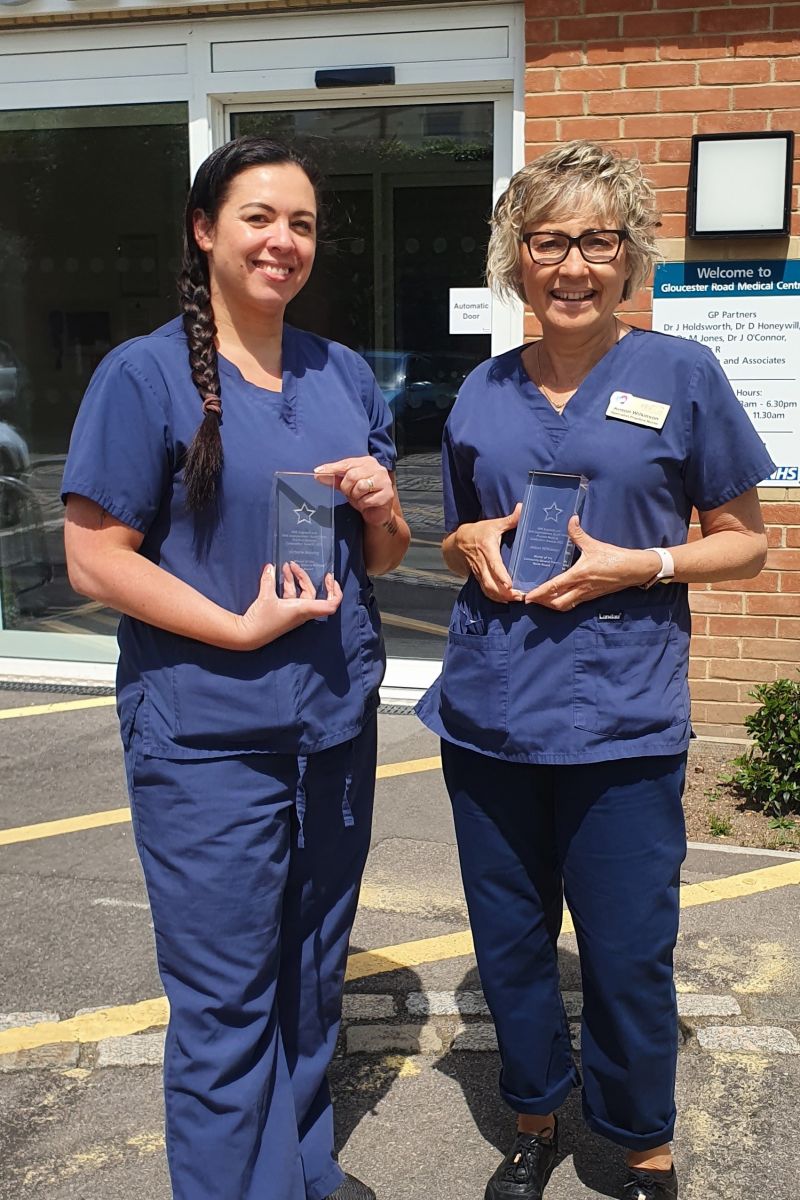 Published: Jun 15, 2022