Newsletter - September 2022
Patient Involvement
Can you spare 2 hours every 3 months to be part of our core 'patient board'? 
We are still looking for a few more patients to join our new patient group. We have a particular need for more men and those under the age of 50, to help represent the full demographic of our patients.
You will need to be able to commit to four meetings during a 12 month period, these will be held remotely initially.
We are holding open taster meetings on Wednesday 19th October and Wednesday 16th November at 6pm, via MS teams. To register your interest, head to the Patient Participation Group page.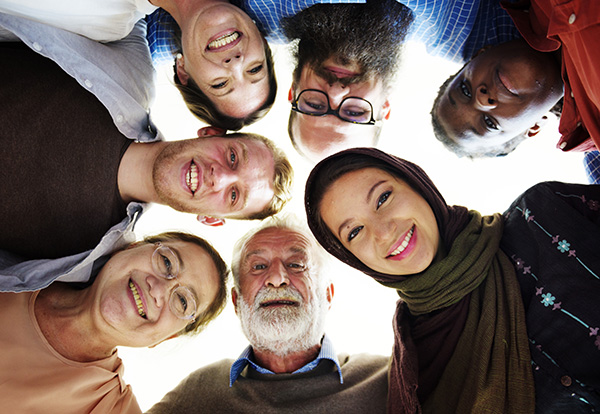 STOPTOBER
Stoptober is back, calling on smokers in England to join the 2.5 million others who have made a quit attempt with the campaign since it launched a decade ago in 2012. Nearly 6 million adults in England still smoke, and it remains the single biggest behavioural cause of preventable death, with 64,000 deaths a year.
If you are a smoker, quitting is one of the best things you can do for your health, allowing you to start moving better, breathe more easily - and giving you more money to spend. Join the thousands of others and start your quitting journey this October. Just search 'Stoptober' for more information and free tools to help you quit.
For more information and support, check out the below websites: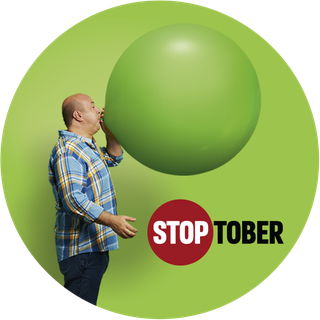 Flu and Covid Vaccinations
It's that time of year again! We'll shortly be offering the Flu vaccine and Covid-19 Autumn Booster vaccine for those of our patients who are eligible. This year we will be running all of our clinics in the practice waiting room. Here are a list of the clinics we will be running:
Saturday 15th October – Flu vaccines for over 65 year olds
Saturday 22nd October – Covid vaccines for over 75 year olds
Saturday 5th November – Covid vaccines for under 75 year olds
Saturday 12th November – Flu vaccines for under 65 year olds
We will be contacting patients directly by text or letter to arrange your appointment. Please do not call reception to book. Please wait until you receive a letter or text message which will give you instructions on booking.
If you cannot make the date offered to you, there are other locations that are also delivering vaccines, either by walk-in or appointment. Here are a list of local providers:
Sood Pharmacy – Church Road: 0117 924 6340 Gloucester Road: 0117 949 1143
Ashgrove Pharmacy – 0117 924 8510
Well Pharmacy – Horfield Health Centre: 0117 979 2569 Filton Avenue: 0117 951 9514
Kellaway Pharmacy – 0117 924 6579
Cotham Hill Pharmacy – 0117 973 6580
Jhoots Pharmacy – 0117 951 5197
Boots – Gloucester Road, Eastgate, Southmead Road, Henleaze, Clifton Down, Broadmead, Cribbs Causeway
Tesco Pharmacy – Eastville, Bradley Stoke 

GP Patient Survey Results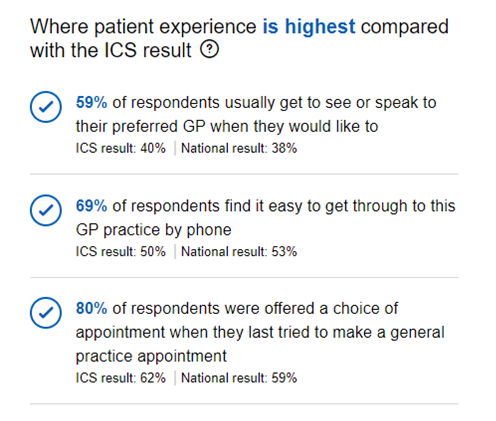 We are very proud to have been ranked joint 6th best out of 70 Bristol GP Practices in the recently published national GP patient survey.
We achieved an overall score of 90% for overall patient experience satisfaction from our patients, compared to a national average of 72% and an average of 75% in Bristol.
The highlights were that 99% of patients were confident in their healthcare professional and 97% found our receptionists helpful.
If you would like to read the full results and look at local and national data you can visit the site: here: https://www.gp-patient.co.uk
We'll be discussing how the survey may inform improvements with our patient board.   
Published: Sep 30, 2022